Personalized Dog Collar Generator
Design and order your own personalized Dog Collars!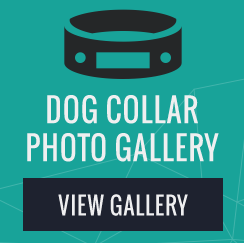 Embroidered personalized collar for you favorite dog. Perfect for identifying your dog in case of an emergency or just a great conversation piece.
Sizes: X-Small, Small, Medium, Large, and X-Large.
Limit of 15 characters for X-Small and Small. (Sorry, no logos)
25 character for Medium, Large, and X-Large. Text will be in all CAPITAL LETTERS.
Choose from a variety of colors including: ACU, Black, OD, Olive, Royal Blue, Kelly Green, Digi Woodland and Desert, and Navy Digital.

Digital patterns and ACU are cloth over webbing.

Logos available are: Army, Marine, Coast Guard, Navy, Air Force, EMT, Fireman, and all military ranks (Please specify rank in text box below). Logo/Rank can be repeated when not included with text. Logo color will be stitched using the Text color. If you want a different logo color, you must contact us as soon as the order is placed. Contact us with logo ideas, we will be happy to see if it can be created for you. **More Logos to Come**

***NOTE: For clarity reasons, Logos are produced on 1" collars only. If you order a Medium collar and would like a logo, you will receive a 1" width collar. Not a 3/4" width.***
Collars are usually sent within 48 hours if not combined with any other product. Email us a picture of your dog wearing his or her new collar (Just dog and collar please) and it will be placed on our website or facebook page. Email Pictures to:
sales@armynavywisconsin.com
Subject:Dog Picture.
My Dog Collars Preview Please note that this image is for demonstrative purposes only and the colors may not match 100%.
Have any questions? Give us a call! 715.833.1942
Customer Service

Army Navy Store

Shop Our Store